Hong Kong Museum of Education
News
21 Jun 2021
'School Uniform Days: An Illustrated History of School Uniforms in Hong Kong' winning the Hong Kong Publishing Biennial Awards 2021
'School Uniform Days: An Illustrated History of School Uniforms in Hong Kong' winning the 'Publisher Award' in the 'Life and Popular Science Category' of the Hong Kong Publishing Biennial Awards 2021. Thank you for all the support.
Sample (Courtesy of Chung Hwa Book Co.)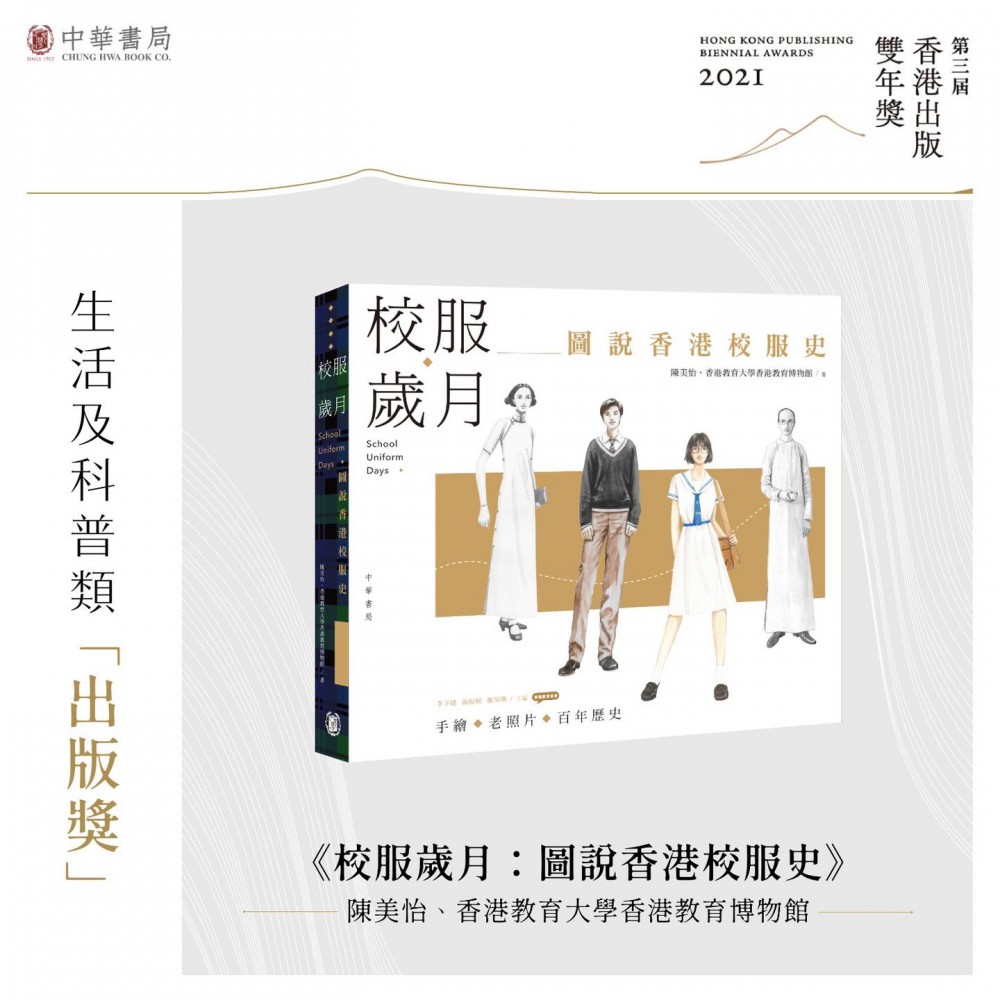 Subscribe Our Newsletter
Subscribe to our e-Newsletter to receive the latest updates about HKME's activities and events.